The need for quick and convenient delivery choices is growing in the fast-paced world of today, when internet purchasing is the standard. The days of excitedly anticipating a package's arrival or changing your schedule to fit a delivery window are long gone. Enter 24/7 parcel lockers, a revolutionary answer to all of your delivery-related problems.
Parcel lockers offer a cutting-edge solution to receive items securely and easily, whether you're a busy professional who is always on the go or someone who just wants to prevent missing deliveries and lengthy waits at home. This comprehensive tutorial will explain what these lockers are, why they're useful, and how they can completely change the way you distribute packages. Say goodbye to the aggravating situations caused by missed deliveries and hello to easy package pickup!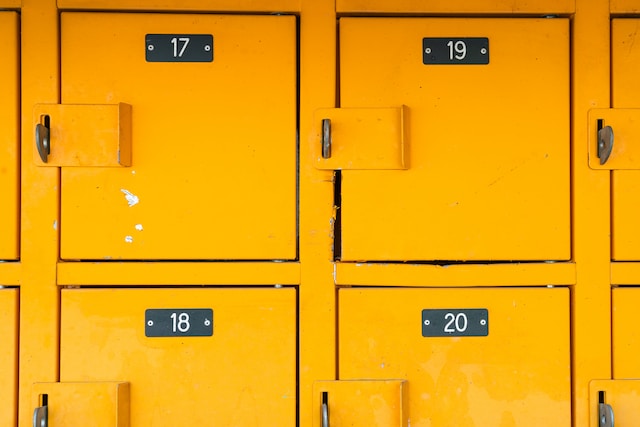 What exactly are 24/7 Parcel Lockers?
Secure, self-service storage facilities called 24/7 parcel lockers were created especially for package deliveries. For customers and companies who struggle with conventional delivery methods, these lockers offer a practical answer.
The use of parcel lockers allows users to pick up their packages whenever it is most convenient for them, eliminating the need to wait for delivery personnel or worry about missing deliveries. Since they are open around-the-clock, every day of the week, the lockers offer the utmost flexibility and convenience.
Each recipient is given a special code or barcode that allows entry to the associated locker compartment where their package is kept in these lockers. Recipients get an email or text message with the required code or barcode information as soon as the package is delivered to the locker.
24/7 Parcel Lockers not only provide round-the-clock accessibility but also improve security. In order to prevent theft and damage, the compartments are often composed of sturdy materials and equipped with built-in locks and security cameras.
Businesses can improve customer satisfaction and optimise delivery procedures by adopting parcel lockers. Instead of making numerous unsuccessful deliveries, delivery drivers should just leave packages at the authorised locker location. Employees may now concentrate on other crucial activities because they are not required to waste time sorting through mountains of shipments.
In conclusion, 24/7 Parcel Lockers offer an efficient and dependable way to handle package deliveries. These lockers give senders and recipients alike peace of mind because to their accessibility and improved security measures.
Advantages of delivering packages utilising parcel lockers
Deliveries have changed forever because of parcel lockers, which provide several advantages to both customers and businesses. The convenience they offer is one of their main advantages. Customers no longer need to wait around for a delivery person or run the risk of missing a box thanks to the availability of 24/7 access to their items.
Increased security is another advantage. The likelihood of package theft or damage is decreased because parcel lockers are frequently situated in well-lit areas with CCTV cameras. Both senders and recipients benefit from the peace of mind this offers.
Additionally, by minimising unsuccessful delivery efforts, parcel lockers expedite the delivery procedure. When the intended receiver is not there, delivery drivers no longer need to make repeated visits to deliver the gift. Instead, they just leave the product at a nearby locker and send an email or text message to the consumer with a special pickup code.
Utilising parcel lockers can result in cost savings for businesses. Companies can save labour expenses related to failed deliveries and increase overall operational effectiveness by utilising these automated technologies.
By reducing carbon emissions from delivery cars turning around in search of receivers who aren't home, parcel lockers aid in sustainability initiatives. This environmentally beneficial feature fits with customers' growing need for eco-friendly practises.
There are various benefits to using 24/7 parcel lockers, including convenience, improved security, streamlined corporate operations, and sustainable solutions for environmental issues with conventional door-to-door deliveries.
Common Obstacles to Delivering Parcels
Even if package delivery convenience is provided by 24/7 parcel lockers, there are still certain typical problems that could occur. To guarantee seamless operations, it's critical to be aware of these and plan accordingly.
Size Restrictions: One potential issue is the parcel lockers' size restrictions. Since there are different sizes of these lockers, bigger objects might not fit in the smaller sections. For oversized parcels or items that need special handling, this may be a problem.
Limited Availability: The number of 24/7 parcel lockers may be restricted depending on the area. Customers who rely on this delivery option may experience delays or inconveniences because some neighbourhoods may not have enough locker facilities to match the demand.
Technological Issues: 24/7 parcel lockers occasionally experience technological hiccups or malfunctions, much like any technology-based system. This can cause delays or make it harder to obtain packages when needed.
Security Issues: Although parcel lockers are made to hold goods securely, there is always a small chance of theft or unauthorised access. Even though they are uncommon, instances like these can occur and annoy both customers and delivery services.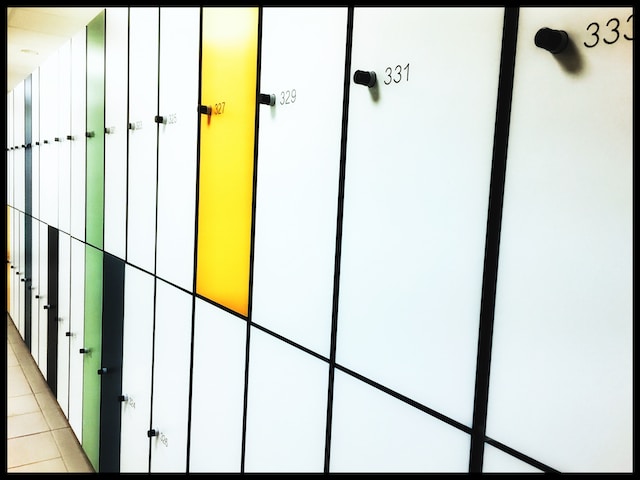 Overcoming Obstacles with Good Management
It's critical to put into practise efficient management techniques to overcome these obstacles:
Routine Maintenance: Perform regular maintenance audits on the locker system to fix any technical problems as soon as they arise and reduce downtime.
Improve contact Channels: Create open channels of contact between consumers and delivery services with updates to the availability of lockers or, if necessary, different delivery options.
Expand Locker Networks: To maintain adequate capacity in high-demand locations, continuously evaluate demand patterns and expand locker networks as necessary.